Custom Made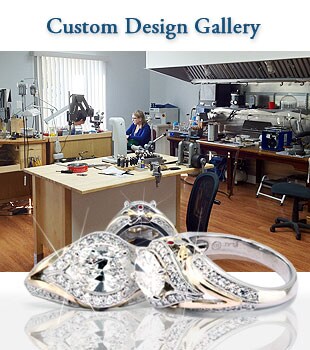 Create That Special Piece of Jewelry That Lasts a Lifetime
The experience of shopping becomes that much more intimate and memorable when you design a custom engagement ring or jewelry to your own specifications.
We'll help you design it, select the gems, go over all the details, and then create your one-of-a-kind item, usually in a few weeks or less.
This is done far faster and for a much better value than the retail designer brands. You'll love the result.
Other Jewelers Say, "I Can't Do That."
Our master goldsmiths are skilled at creating the hand-made setting or jewelry of your desire.
They know their work inside out, and will use the right methods and materials to create the custom piece of your dreams.
Our design and fabrication studio is outfitted with state-of-the-art equipment, that enables us to far exceed the capabilities of most jewelers.
We use it to turn out beautiful jewelry.
We specialize in platinum and 18 carat gold, to match the high quality of our gems.